Roodney Clarke has been elected UA Local 46's first Black business representative.
United Association Local 46 is a Toronto-based union made up of over 9,668 plumbers, steamfitters and welders.
"What I bring to this position is experience," Clarke told the Daily Commercial News. "I have been involved in the local for a long time as an officer. I was part of the bylaw committee. I was elected to be on the executive board. I was the vice president and then I was the president. I have the experience of working with the members and knowledge of what the job entails from being involved in the local for so long."
The vote was held Oct. 23 and there is a grace period of five business days before the date is set for the swearing in ceremony.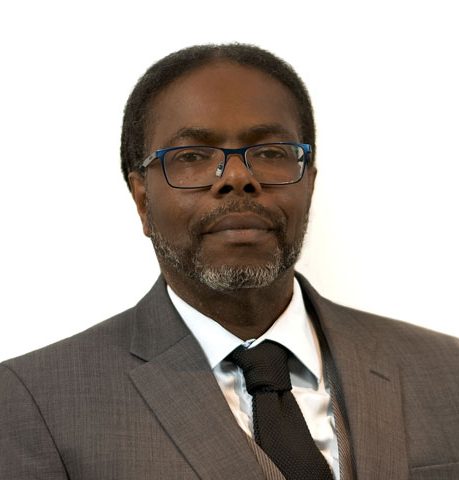 Clarke is expecting to be sworn-in in November.
Clarke came to Canada in 1987 from Trinidad and Tobego with a certificate in plumbing. He started working in the industrial sector on pipelines and in nuclear, oil and gas. He got involved with the union in 1990 and in 1999 got involved in the political side.
"When I came to this country it was a very busy time in construction, so it was easy to get into the union as a tradesperson," said Clarke. "I got appointed to the bylaw committee and from there I kept going at it."
Clarke worked on projects all over Ontario, Saskatchewan and Alberta.
"It's a beautiful job in the sense that you can travel. You don't have to stay at one company, you can finish up a job and move onto another company and meet new people," said Clarke. "I was never interested in working for one company, that was never my thing."
Clark has been working with Aecon Construction for the last four years and is currently a general foreman in charge of a crew working on a refurbishment project. He will be leaving Aecon when he begins his role new role as business representative.
"The responsibility of a business agent is spelled out in our constitution," Clarke explained. "The role for a business agent is to look after our jurisdiction, look after the individuals on the job. You are given an area and all the jobs in that area its your responsibility to ensure that the collective bargaining agreement is being adhered to and the members are being looked after by the contractors."
In his new role he will be working closely with the appointed shop stewards on the sites. He will be on the road most days visiting different sites and talking to members. UA Local 46 has jurisdiction over many sites in Toronto and Barrie.
"Shop stewards on the job will report back to you as to what's going on and be yours eyes and ears on the job," Clarke noted.
"It's your responsibility to be in contact with the shop stewards and if anything goes awry, for instance they are giving another contractor our work which is our jurisdiction, it's up to us to get in there and put a stop to it."
In terms of advice for members, Clarke said performance is key.
"When you go on a job, you are working as though you are out of a job because when the project is finished, if the contractor doesn't have another project then you are out of a job," said Clarke.
"We have to perform to be employed. It's different from a guaranteed job…there is no guarantee. You have to do good work."
Follow the author on Twitter @DCN_Angela.